Our Home Removals portal covers all aspects of packaging and moving goods from your home or place of business , in order to transport them to another place either locally or overseas, or onto storage while you finish your moving process.

Specialist Packing for Valuable Items
There are some companies that specialise in wrapping and packing fragile or delicate items and they will often provide bespoke wooden crates and shaped foam packing for total protection of your valuable items during transportation. The valuables that they deal with are not necessarily antiques but can range from contemporary art to vintage cars and motorbikes.
Many of these specialist packing and removals companies make their own packing cases, whether they are cardboard cases (which would typically be double-walled or even tri-walled) or wooden cases, on-site by their own staff so that they can ensure the best quality packing cases. These will ensure maximum protection for your fragile valuables whilst being moved to their new home.
If you are advised that the best option for your items are wooden crates then try to ensure that your specialist removers use timber from sustainable forests and have good eco-credentials. Plywood is usually used for wooden crates in a range of thicknesses depending on the contents and size of the crate. A reputable company should be registered with the Forestry Commission for the supply of ISPM15 timber. For overseas removals accredited wood packaging is required in order to be accepted by many countries. In addition, for overseas removals all packing cases and crates should be labelled appropriately on the outside and hold the correct documentation to ensure a smooth passage through Customs.
Check with your specialist removals company what type of casing and packaging will be required – valuable items will frequently require custom made-foam inserts and maybe additional protective foam layers. Some items might also benefit from being double-boxed or even from having a hardboard lining for the very best protection. If a valuable item is irreplaceable the additional cost of such tailor made protection is worth it.

"Household removals require careful wrapping and packing to avoid damage to
furniture and effects, so many household policies do not cover goods in transit
unless they are being packed, carried and unpacked by a professional remover."

Packing to move to your new home can be a large job, but one worth taking the time to do right. If you have collectibles, they may be worth a great deal of money overall. Even if they aren't, they are likely to be something very dear to you. Packing these collectibles safely will help ensure they are going to be ready to unpack at your new destination without any type of damage to them.
When searching for a reliable removal company you need to get information about them, as they ask you several questions when requesting a removal quote, you can also ask about Insurance policies, if there are third parties involved (some removal companies work in connection with truck rental services for the moving of your belongings to the new destination, same with the Insurance policies) […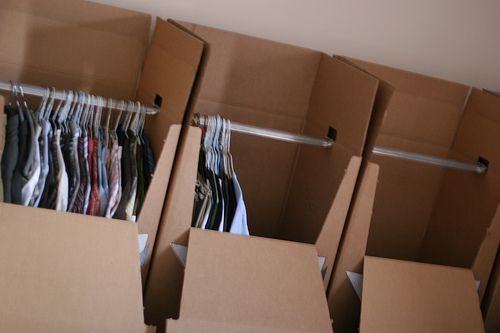 Most of the house removals companies in the UK will offer removal services from and to several destinations around Europe, and also shipping services via Ocean Freight or Air Cargo to other places Overseas. European removals offered by removers in the UK generally offer these services on a certain time basis […]
Piano Movers – Piano Movers focus on household or business removal companies dedicated to piano removal, there are some regular removers that will also help you with a piano, whether it's an upright or a grand piano…

Furniture Removals – When it comes to Furniture Removals you need to plan ahead and research the removal company that offer the best options for your specific furniture moving needs, there are many things to be aware of…

Removal Boxes – Removal Boxes for packing your belongings during a removal procedure, moving and transportation of your items in a safe manner, home removers offering boxes and other packing and storage supplies.
Van Removals – Van Removals consists in one or more guys and a Van to help you with your removal needs. Removal vans could be in several sizes, prices for hiring one these vans commonly reflect the size of the van and the number of men you need.
Removal Companies – Removal Companies assist people and businesses with their moving needs by relocating their belongings from one place to another. Several services are provided, depending on the kind of removal procedure.

International Removals – International Removals gathers listings of removal companies, removers offering "Overseas" removals, shipping services from the UK to the US, Australia and other places Worldwide.

European Removals – European Removals gathers listings and general information about Home Removal companies, house mover firms dedicated to offering removal & storage, and shipping services to several destinations around Europe.

Small Removals – Small Removals companies provides information about removal and storage at a lower scale, man with a van removal firms, listings of some home movers with small removals services etc.

Removal Quotes – Removal Quotes has listings on several sites and home removal companies where you can request free house removal quotes, online quotes regarding moving and also storage in some cases…
Cheap Removals – Cheap Removals listings of home removers offering special promotions, prices, and removal quotes. Probably the best option to follow is search for the quality/price for moving services and compare quotes…

British Association of Removers – British Association of Removers is the association that gathers all house removal companies and removers in general; if you want to hire the services of a removal firm, be sure they are registered and approved by B.A.R.

Shiply – Directory of UK courier companies, home removals, International removals, removals & storage companies. www.shiply.com
Moving118
– Listings of house removals, moving companies, house movers, around UK. Check also for Man and Van, overseas removals, office business removals, removal boxes and more. www.thecheaperremovals.co.uk
The Removal Supermarket
– Search over 100's of relevant removal quotes and find the best home removals companies and removal services, according to your needs. www.gocompareremovals.co.uk
UK Removal and Storage Company – "We are a quality directory of UK based removal & storage firms. In our database we have 7,500+ local businesses, covering 2500 towns and cities in UK and offering commercial & domestic services. ". www.removalstoragecompany.co.uk
The Little House Company
– Home Removals quotes are provided by ReallyMoving, they have a big network of quality removal companies throughout the UK. www.thelittlehousecompany.co.uk
UK-Piano
– Piano removals directory; moving and transporting pianos in the UK and Ireland. www.uk-piano.org